A mother is the first person who loves us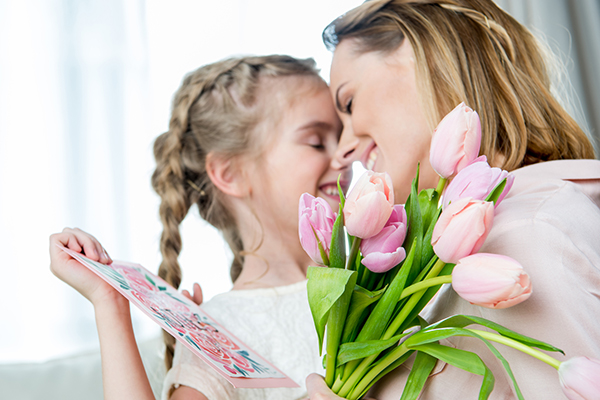 A mother is the first person who loves us. She loves us even before we are born. A mother has unconditional love for her children. No matter what, she will always love her children, and they always hers. A mother sacrifices for her children. She spoils them before treating herself. A mother is a pillar. She is the family's foundation, its gravitational center. The core. The family gathers around her. She is always there for her children when they need her, no matter their age.
A mother is also a nurse, a cook, a maid, a taxi, a psychologist, a police officer, a volunteer, but especially, a mother is patient. It is the hardest but most beautiful job in the world. It is also the most venerable job. She looks after the happiness of her family; she does her best. Her efforts are not always appreciated. That's why every occasion should be a good reason to celebrate her.
In adolescence, we almost all had our rebellious phase where our mother, authority figure, was the enemy. We were not always aware of everything she could do for us. Take two minutes and think about what your mother did for her family; then ask yourself if you have treated her properly. Now, take your phone and tell her you love her. She may be surprised, but in the end, you will brighten her day.
Do not forget the others mothers around you. All mothers deserve the same respect. They deserve little signs of affection. It's not easy for anyone to be a mother. Sometimes just a simple smile is enough.
You don't have to wait for Mother's Day to celebrate her. Your mother is the most important person in your life. Tell her that you love her; spoil her; give her flowers; but most importantly, take care of her. Enjoy every moment spent with her. One day she will not be around to take care of you. That day you will have no regrets.
Happy Mother's Day to all!